Rosemary
Rosemary , 10 mL
Regular price
Sale price
€11,00
Unit price
per
Sale
Sold out
Rosemary essential oil has a wonderful aroma and antioxidant benefits. This wonderful fragrant plant is distilled with steam from an evergreen aromatic plant whose scent is refreshing and invigorating.
It is used for its stimulating effects on memory and concentration, for diseases of the respiratory tract, and for alleviating muscle pain and improving circulation. It is also known to strengthen the body, remove harmful bacteria, improve concentration, calm digestive problems and relieve sore muscles.
HOW TO USE IT

INHALATION
When diffused, rosemary essential oil is believed to help reduce stress levels, promote mental clarity, reduce fatigue, and support respiratory function.

MASSAGE
It is believed to support healthy digestion, reduce bloating, cramps and constipation and help with relaxation with a massage.

BATH
It is known for strengthening immunity, helping to remove waste from the body and relieving muscle pain.

COSMETICS
Soothes irritated skin, supports healthy hair growth and nourishes hair and skin for a rejuvenated look and feel.
WHAT DOES IT MIX WITH

It mixes well with: pine, basil, cedar, citrus, lavender, peppermint, incense...
DETAILS

INCI: ROSMARINUS OFFICINALIS LEAF OIL Method of production: steam distillation of the whole plant Country of origin: Tunisia
TIPS AND PRECAUTIONS

It is recommended to avoid using rosemary oil during pregnancy and if you have epilepsy or high blood pressure. Before applying to the skin, be sure to dilute in a base oil. Avoid oral use as it may cause oral toxicity. Store in a cool and dry place, away from sunlight. Avoid contact with eyes.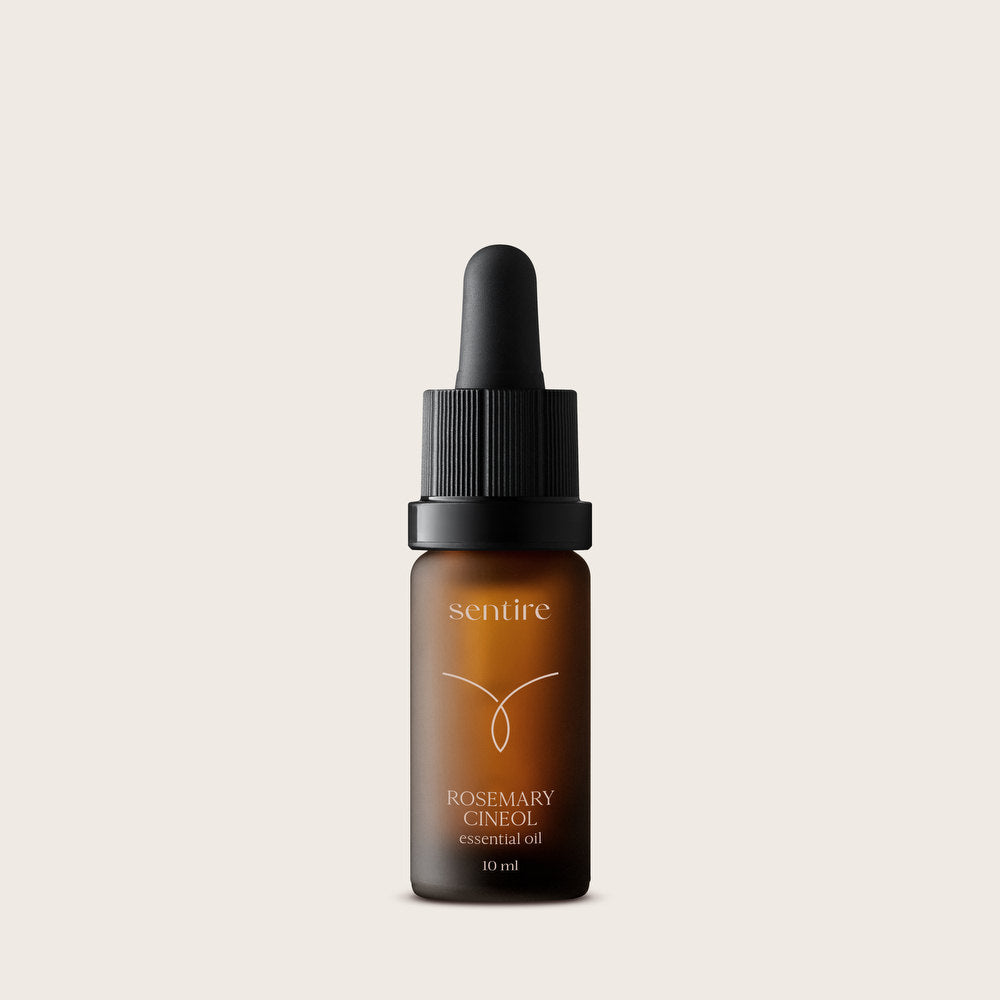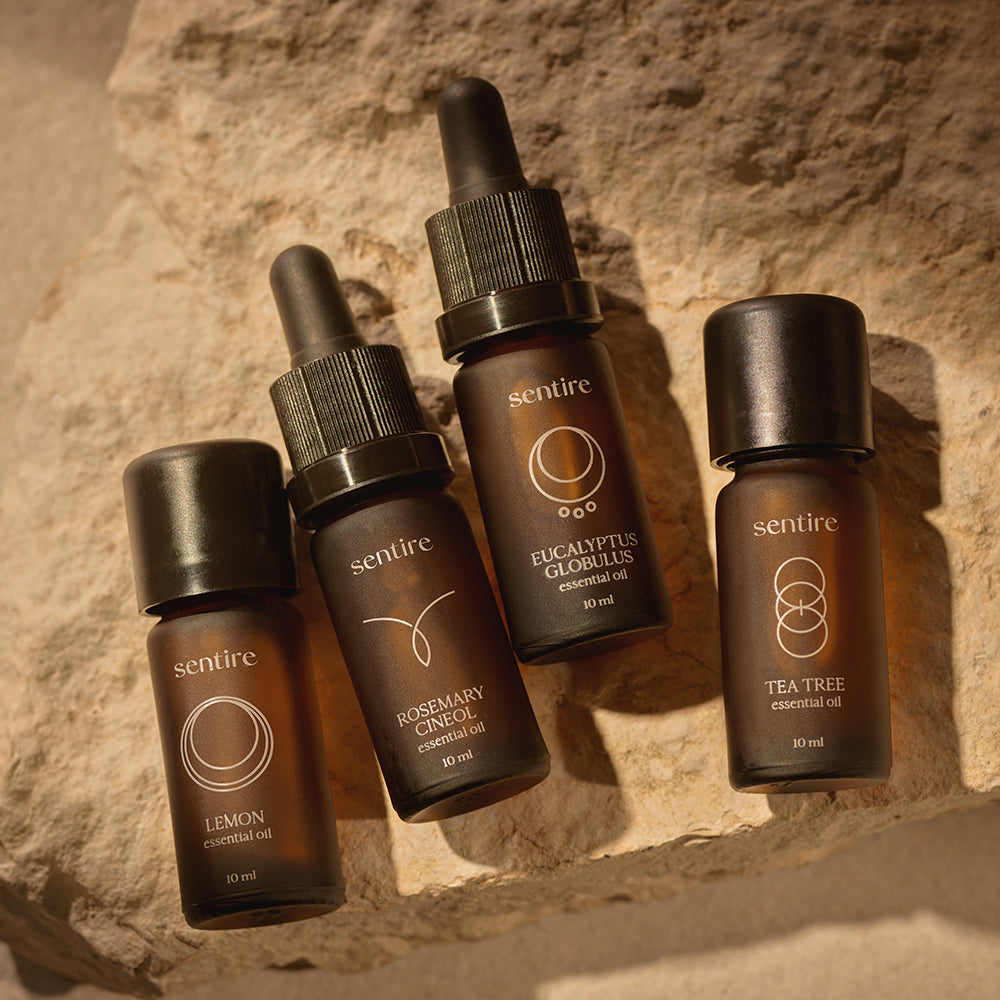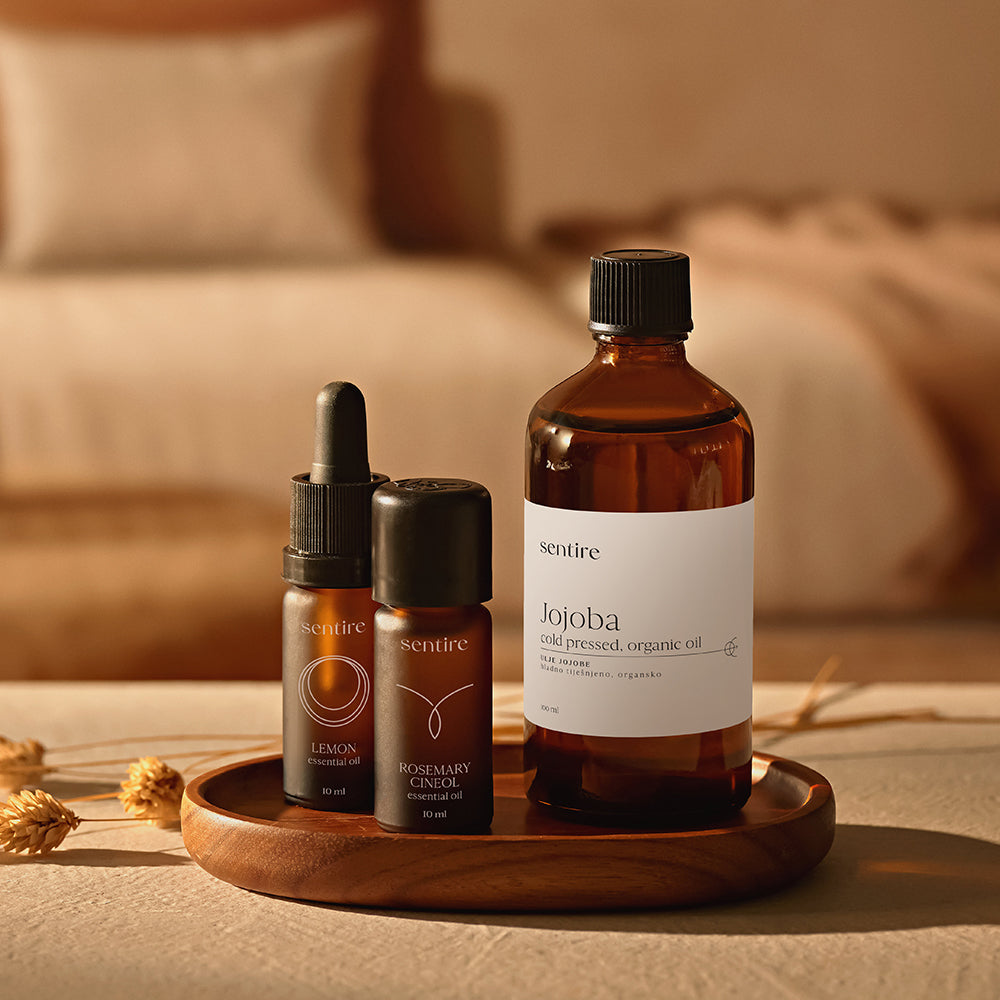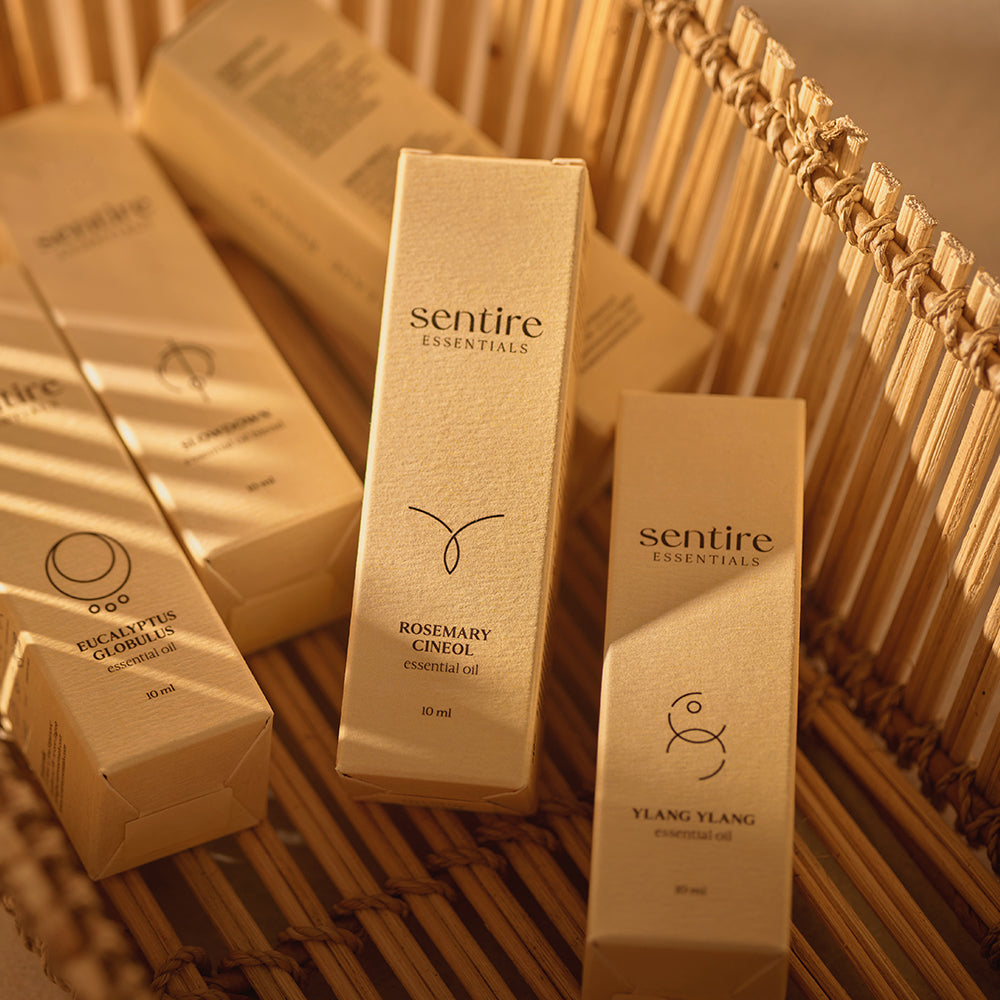 WHY USE ESSENTIAL OILS
There is so much talk about essential oils, but you still don't know how they can contribute to your quality of life? Find out how essential oils affect our emotions and in what ways you can use them.
FIND OUT MORE
FREE DELIVERY FOR ALL ORDERS ABOVE 99€.