Patchuli
Patchouli , 10 mL
Regular price
Sale price
€14,00
Unit price
per
Sale
Sold out
Patchouli essential oil has a grounding, balancing, soothing scent and provides numerous health benefits, making it ideal for therapeutic use in cosmetics, aromatherapy and cleaning products.
Patchouli is a tropical rainforest shrub with fragrant flowers, leaves and twigs. Interestingly, it comes from the same family as many base oils. Its rich, woody fragrance is reminiscent of incense. In Asian cultures, it is used as an aphrodisiac and as an anti-moth agent. In the perfumery industry, it is used as a base for oriental fragrances.
Patchouli eases disturbing conditions and reduces anxiety and "grounds" people when they are nervous and distracted.
HOW TO USE IT

INHALATION
Removes unpleasant odors from the environment and balances emotions. The sedative scent stimulates the release of pleasure hormones, improves negative mood and enhances the feeling of relaxation. It is believed to act as an aphrodisiac by stimulating sensual energy and enhancing libido.

MASSAGE
When diluted and applied locally to the hands, neck, stomach or temples, it promotes a cooling sensation, deodorizes body odors, soothes inflammation, breaks up cellulite and moisturizes rough and chapped skin.

BATH
A night bath with patchouli essential oil relaxes the mind and body in preparation for a restful night's sleep. It is a particularly beneficial oil for insomnia and the inability to fall asleep due to an overactive mind.

COSMETICS
It is used for inflammatory processes and skin irritations, such as dryness, acne and eczema. It has traditionally been used in Asian folk medicine to treat hair problems such as dandruff and oily scalp.
WHAT DOES IT MIX WITH

It mixes well with: citrus, cedar, lavender, rose, geranium, ylang ylang...
DETAILS

INCI: POGOSTEMON CABLIN LEAF OIL Method of production: steam distillation of leaves and flowers Country of origin: Indonesia
TIPS AND PRECAUTIONS

It is considered a non-irritating and harmless oil. Before applying to the skin, be sure to dilute in a base oil. Keep in a cool and dry place, away from sunlight. Avoid contact with eyes. It can be fatal if swallowed and enters the respiratory system.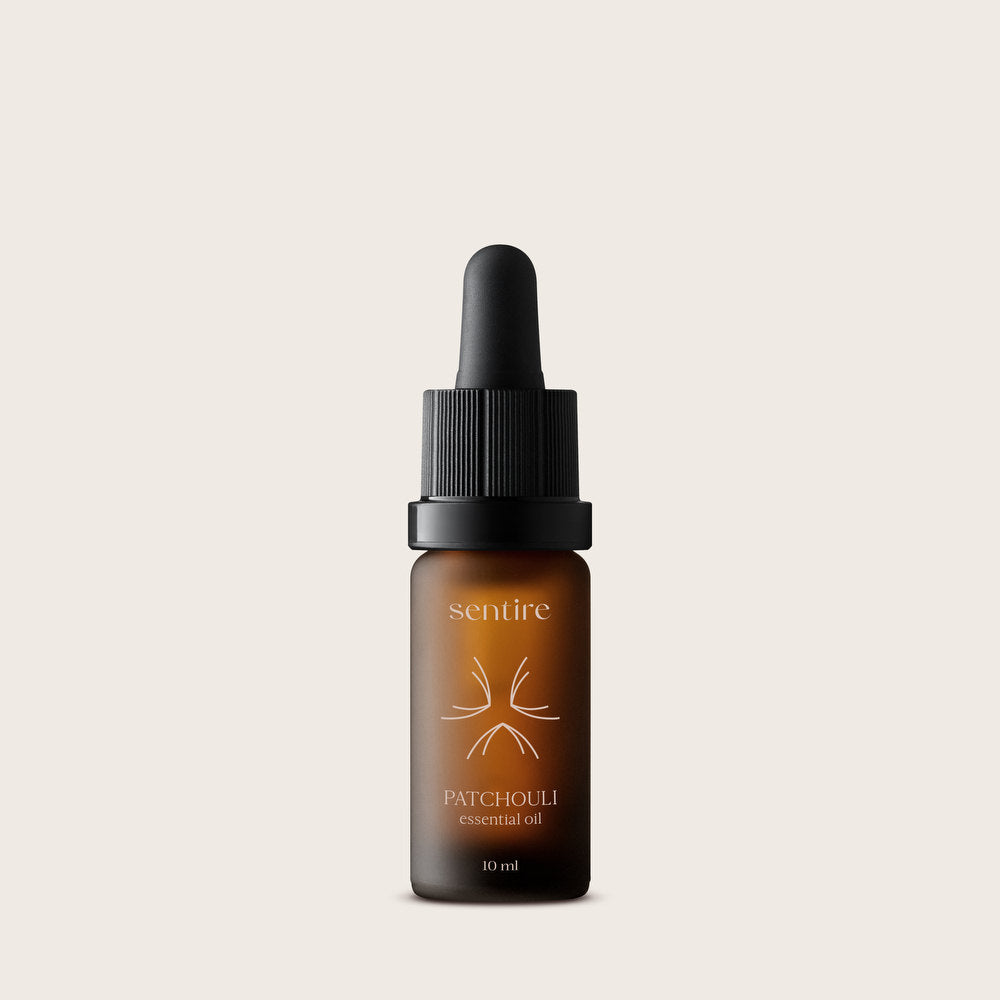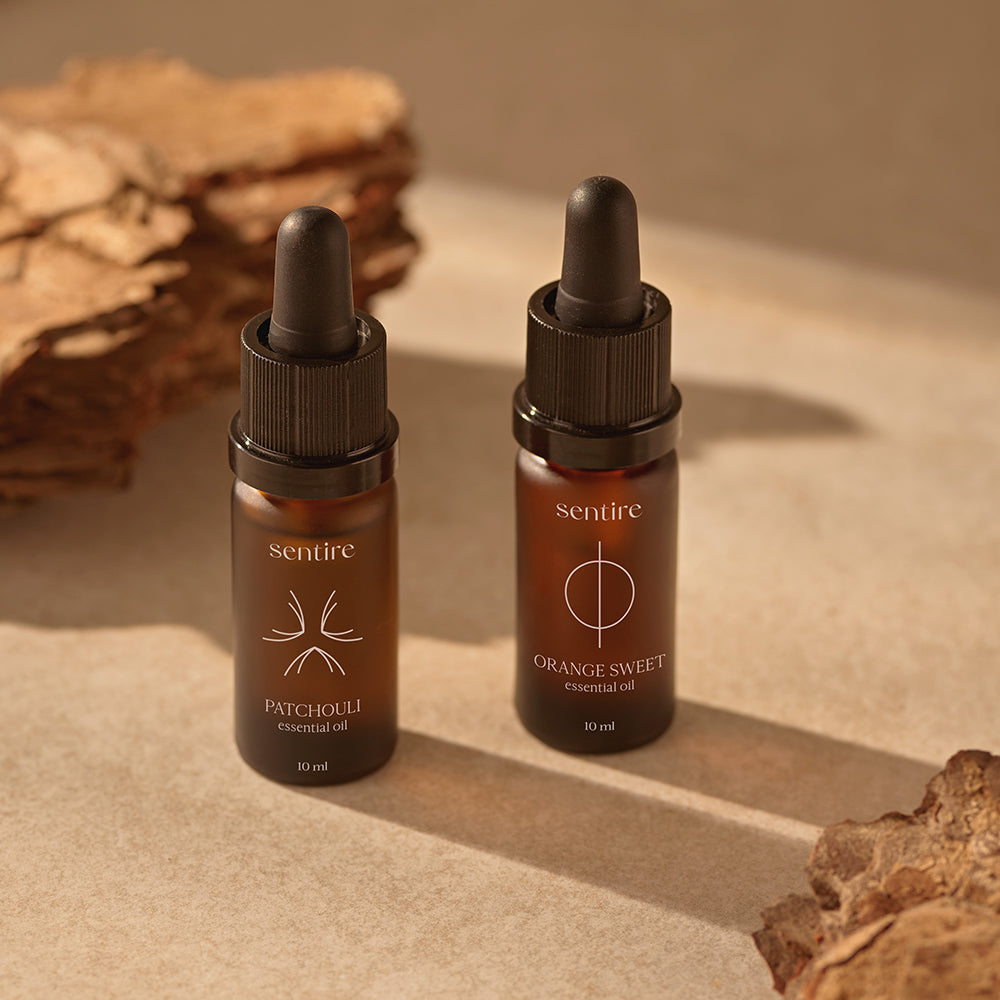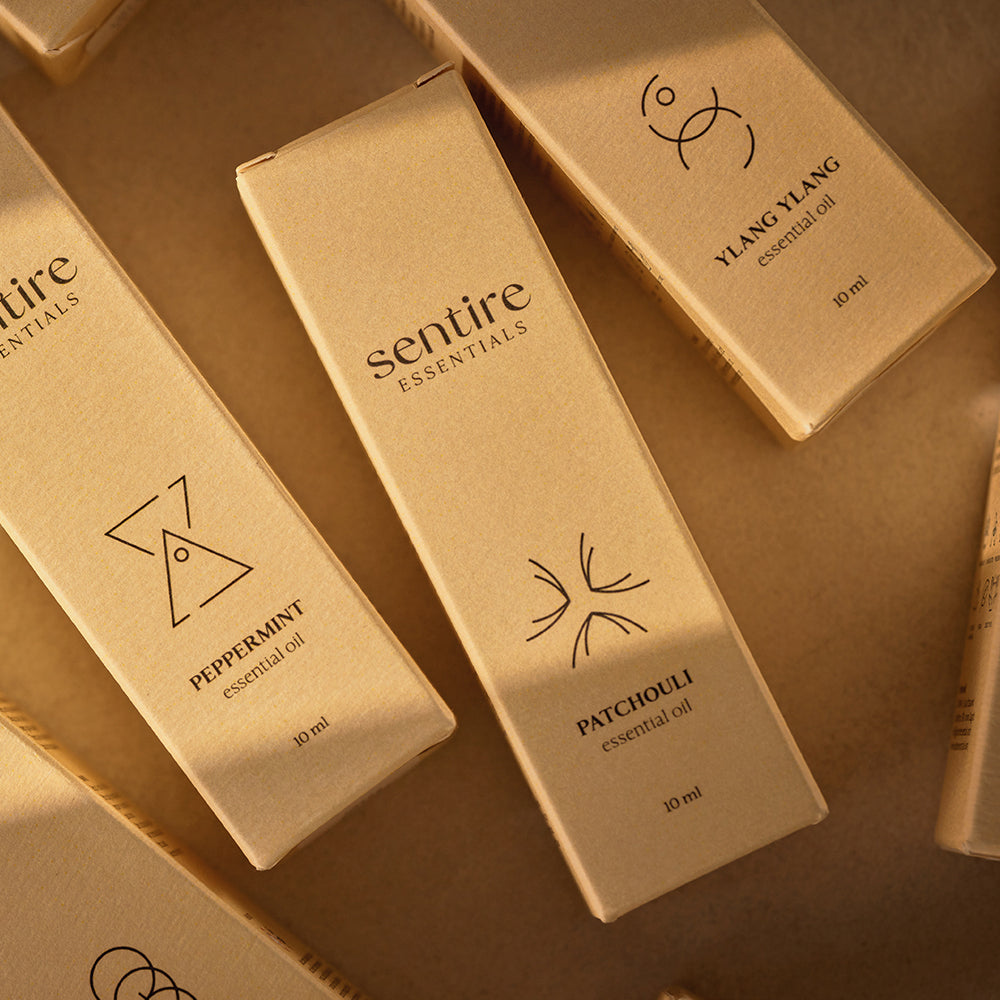 WHY USE ESSENTIAL OILS
There is so much talk about essential oils, but you still don't know how they can contribute to your quality of life? Find out how essential oils affect our emotions and in what ways you can use them.
FIND OUT MORE
FREE DELIVERY FOR ALL ORDERS ABOVE 99€.