Diffuser, white
aroma diffuser, white
Regular price
Sale price
€77,00
Unit price
per
Sale
Sold out
A beautifully designed ceramic diffuser will allow you to enjoy the soothing scents of essential oils in your home.

With its ultrasonic technology, it stimulates the evaporation of water and essential oil and turns them into a scented mist.
Flexible ways of adjusting the working time as well as choosing the light will make your experience even simpler. At the end of the set time, the diffuser will turn itself off automatically.
HOW TO USE IT

All you have to do is fill the diffuser with water and add a few drops of your favorite essential oil on top. Once you turn on the diffuser, it creates ultrasonic vibrations to produce sound waves at an ultrasonic frequency, which cannot be heard. These ultrasonic vibrations, in turn, cause the water and essential oil to evaporate, creating a soothing mist, which is then diffused around the room. Since the essential oil is trapped in water droplets, its therapeutic effect is easily absorbed by the body.
DETAILS

Made of ceramic natural material, combined with a soft LED mood light, add your favorite essential oil and enjoy a soothing relaxation from everyday stress.

- Made of 100% natural material
- Soft LED mood light
- Flexible timer setting modes
- Adjustable fog modes
- When the water level is low, the device turns off automatically

Energy consumption: 12 W
Power: 24 V
Warranty: 1 year
Spray mode : ultrasonic atomization
Noise: <36db
Certificates: CE, RoHS

Main material: ceramic + PP
Product dimensions: 90x90x180mm
Water tank capacity: 100ml
Working time: 1H, 3H
Light color: 7 color changes Included: measuring cup, power adapter, Manual
TIPS AND PRECAUTIONS

Always place the diffuser on a stable and dry surface. To prevent water from spilling out of the tank, always use the associated water dispenser when filling. It is necessary to turn off the diffuser before each filling of water. When transporting, always hold it by the base to prevent it from falling out. Do not cover the diffuser. It is ideal to use only distilled water in order to prevent limescale. Keep it out of the reach of children and pets. If the diffuser does not work, immediately turn it off and stop using it.

The diffuser needs to be regularly maintained in order for it to work smoothly. Essential oils can leave a greasy residue that, when built up, can hinder the diffuser's ability to perform at its maximum capacity.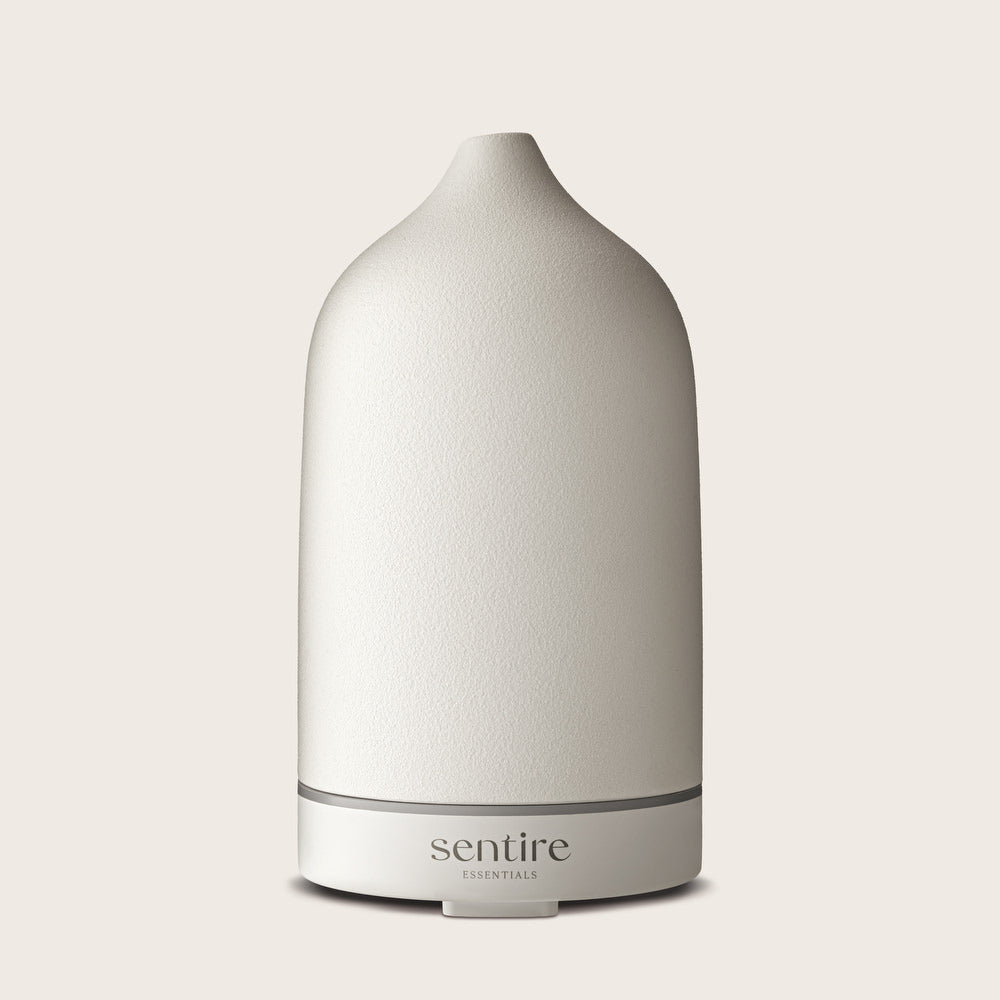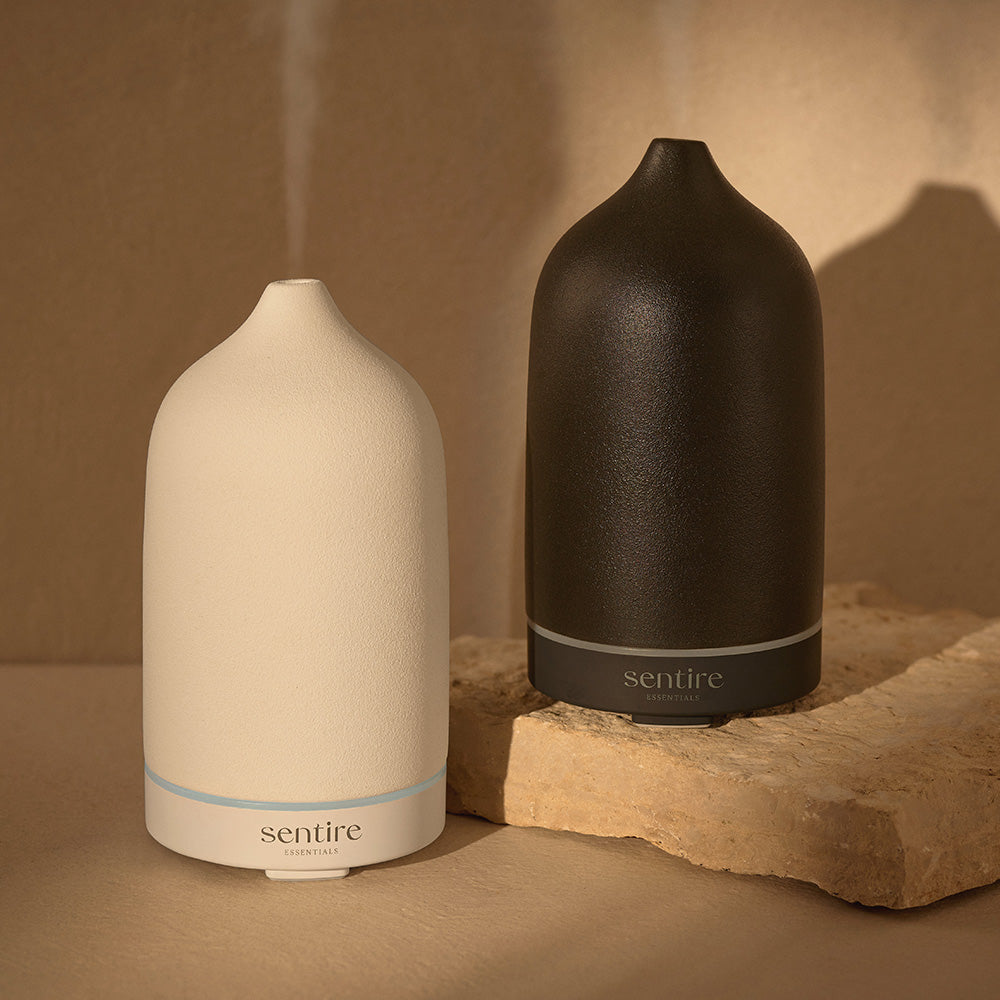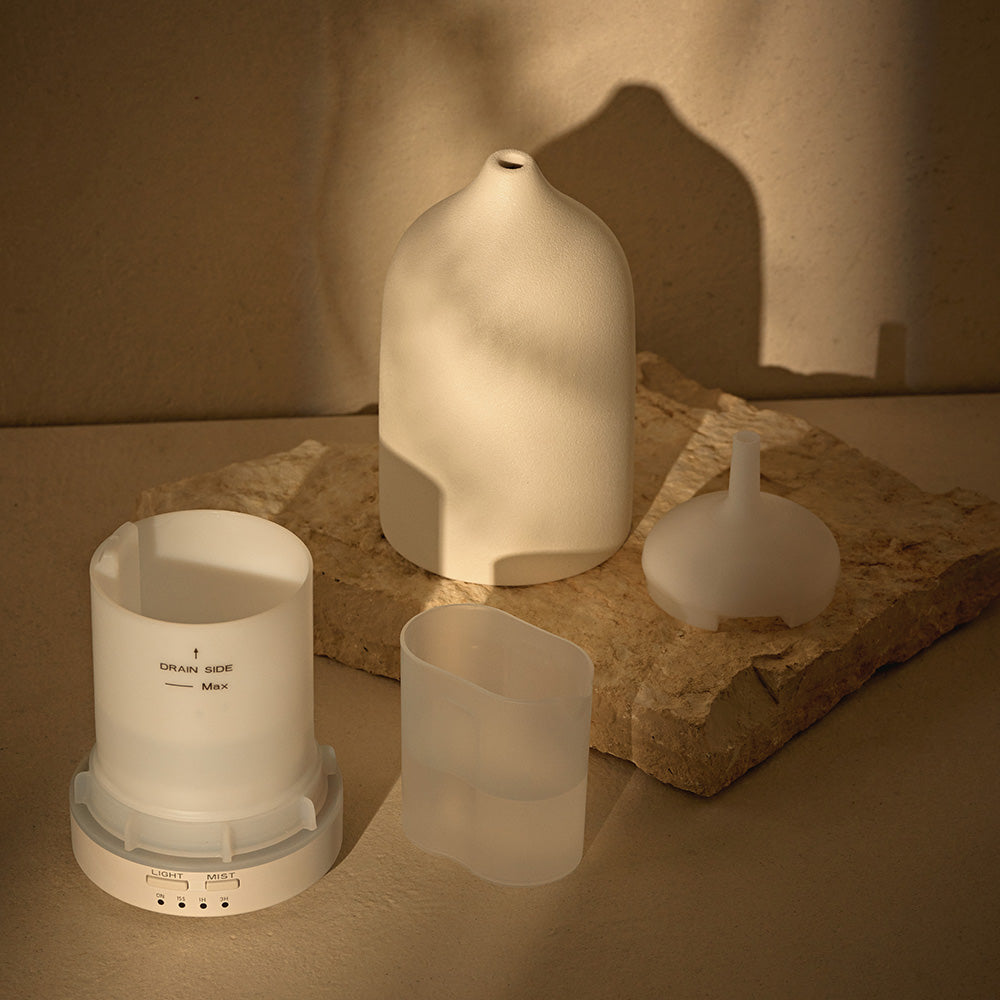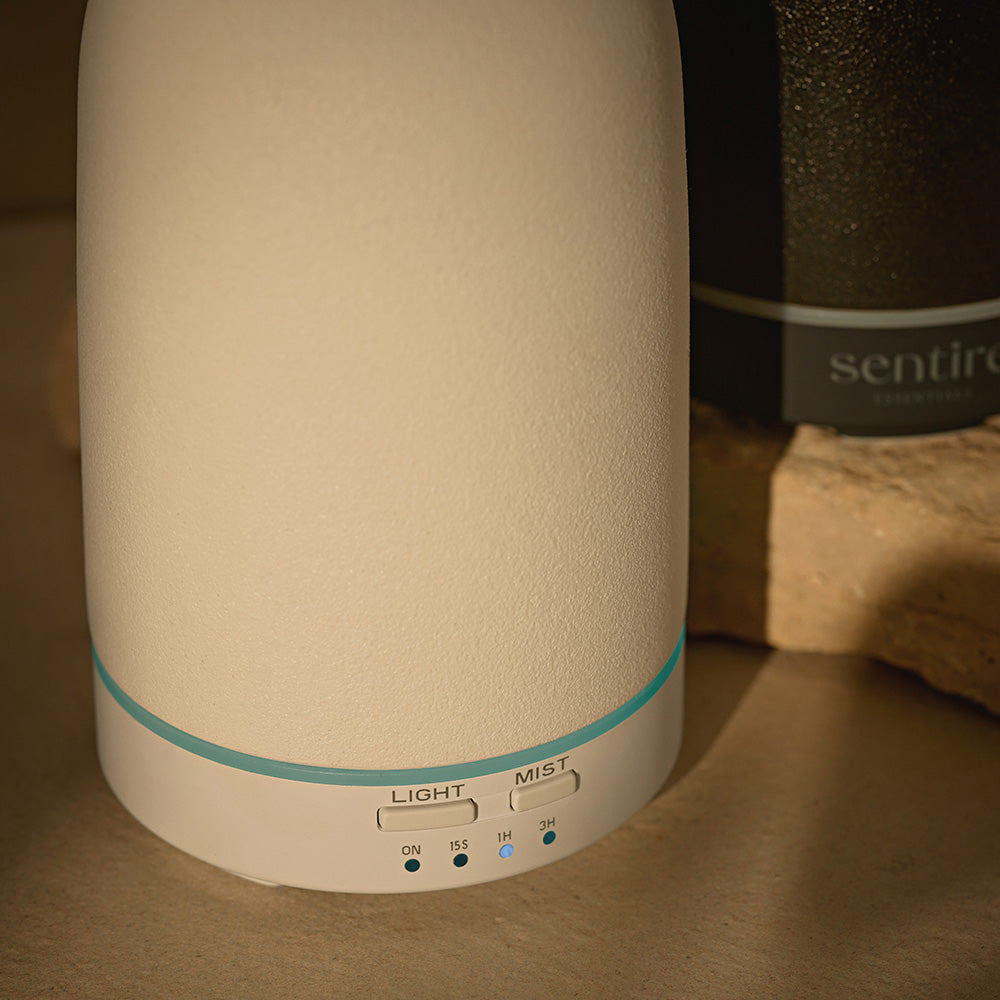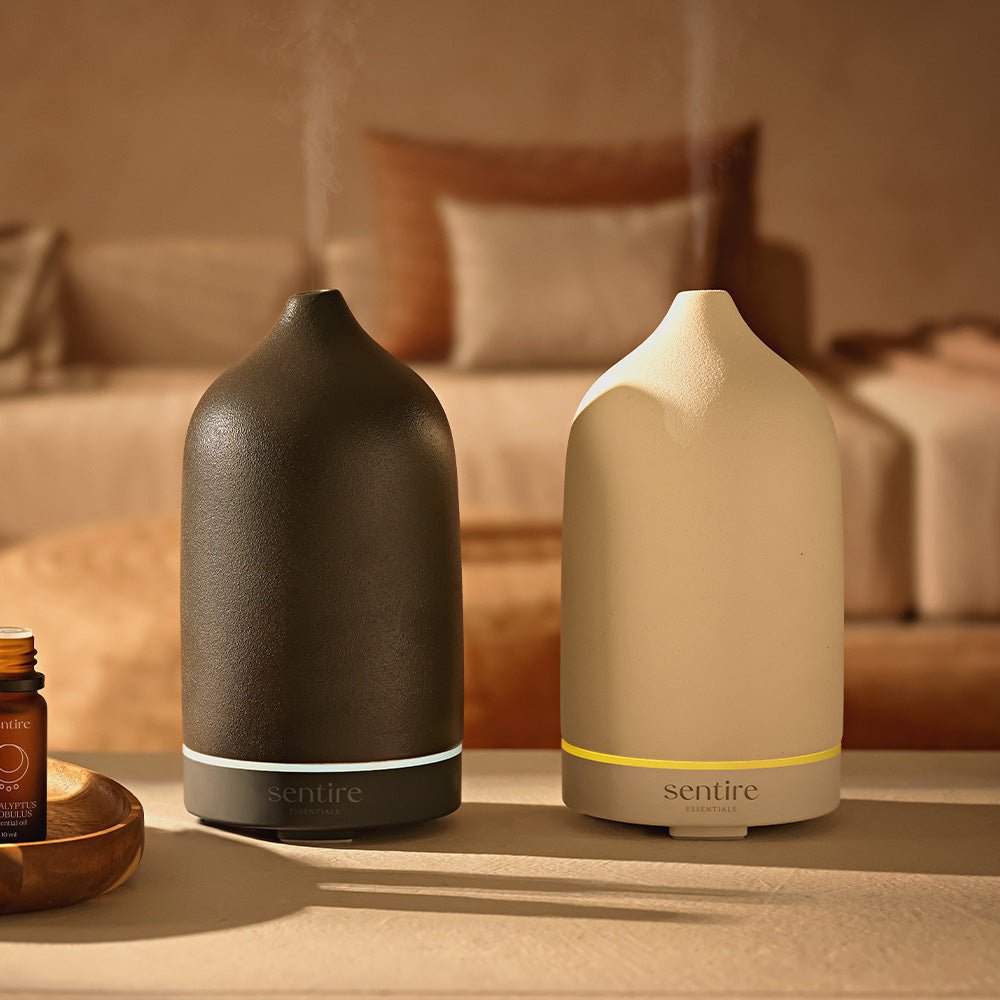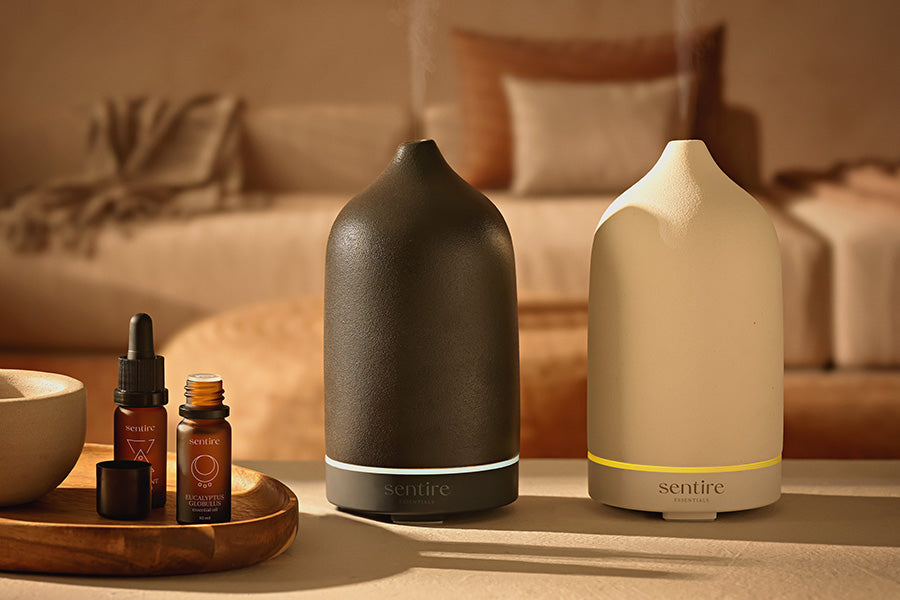 HOW TO CLEAN THE DIFFUSER
After use, essential oils can leave a greasy residue that, when built up, can hinder the diffuser's ability to perform at its maximum capacity. Learn how to properly maintain it so that it retains its functionality for as long as possible.
FIND OUT MORE
FREE DELIVERY FOR ALL ORDERS ABOVE 99€.